Question
What kind of operational scenario does the no-communication detection time function described in the "GUI User's Manual" assume?
Answer
This is a function that assumes cases where a cost is prioritized over connection stability and reliability such as when using a pay-as-you-go SIM card?
Controlling disconnection from a mobile line at the expiration of the non-communication detection time
By setting "no-communication detection time " in detailed configuration mode, you will be able to control disconnection from a mobile line as shown in the figure below when a non-communication state continues during a specified period.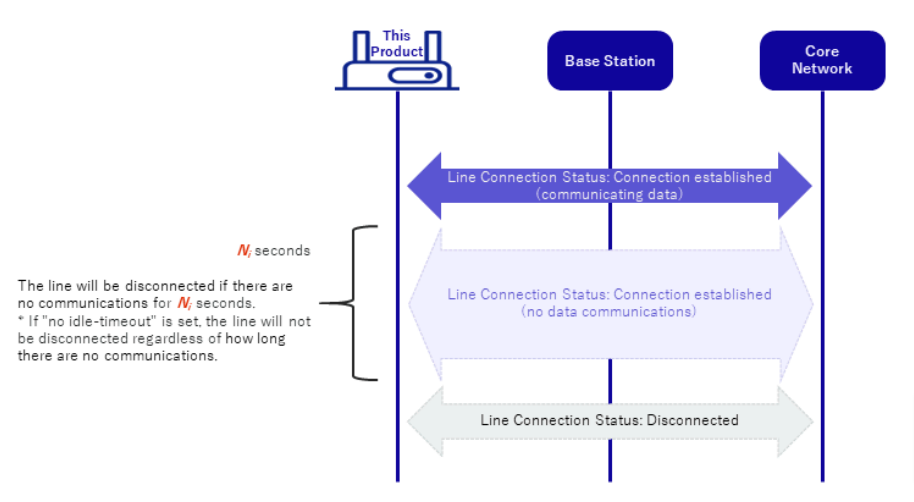 For details, refer to the following section in the "CLI User's Manual".