Question
Please let me know where to download Nx Witness.
Target devices
AG10
Firmware Version. 1.3.0
Answer
The version and the download destination of Nx Witness are as follows. (As of Sep 2021)
Please download the Nx Witness client appropriate for your environment.
* When downloading, be sure to download the Client Installer and install it (shown in the figure below).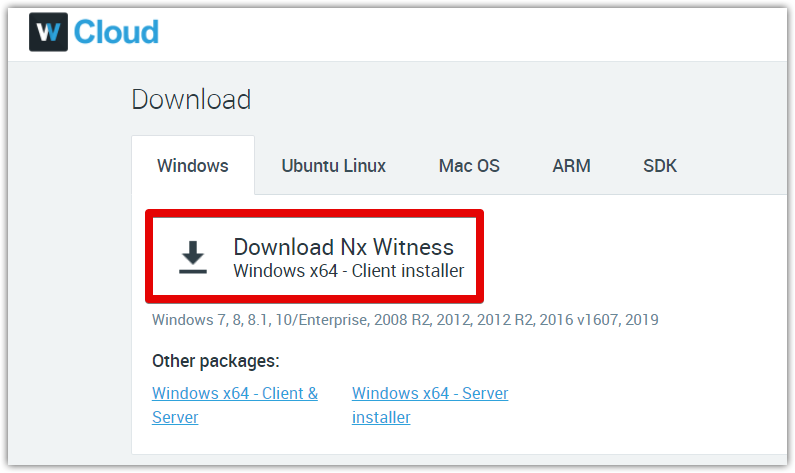 *You can download the old version of Nx Witness from the following page.
http://updates.networkoptix.com/default_cn/index.html