Question
What are the contents configured in the simple GUI settings?
Target device
Answer
Items set for the GUI simple setting mode include those set by a customer and those automatically apply the settings.
Contents set by a customer
Setting the mobile communication

Setting the interface
Setting the credential for the package repository
Enabling and disabling DMS (Device Management System)
Enabling and disabling Nx Witness (AR10 does not have this function.)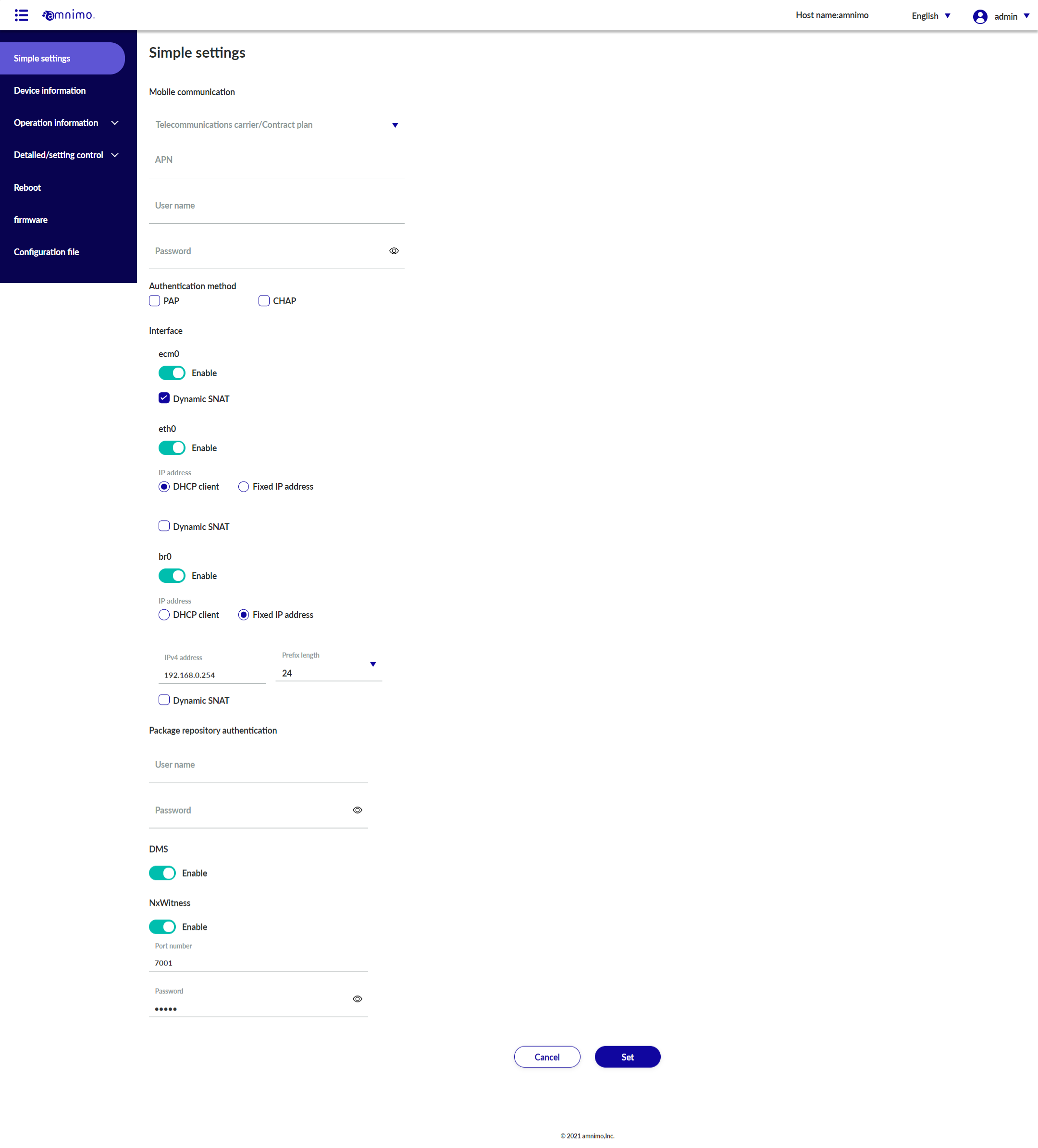 Contents to which the settings are automatically applied
If configuring the simple settings for the GUI, the DNS and filter settings will be automatically configured as follows.
DNS
Filter settings

Input settings

Input default policy:

drop

Packet processing when the connection state matches the following:

related:

accept

established:

accept

invalid:

drop

Transfer setting

Transfer default policy:

accept

Output setting

Output default policy:

accept