Question
Please let me know how to change the IP address of the PC.
Answer
To connect to the amnimo Edge Gateway, IoT Router, or Compact Router (hereinafter referred to as "amnimo device") with a LAN cable and perform operations on the CLI and GUI screens, the PC and the amnimo device need to exist on the same network.
This section explains how to change the IP address of the PC you are operating and connect the PC to the network where the amnimo device is connected to.
*GUI screen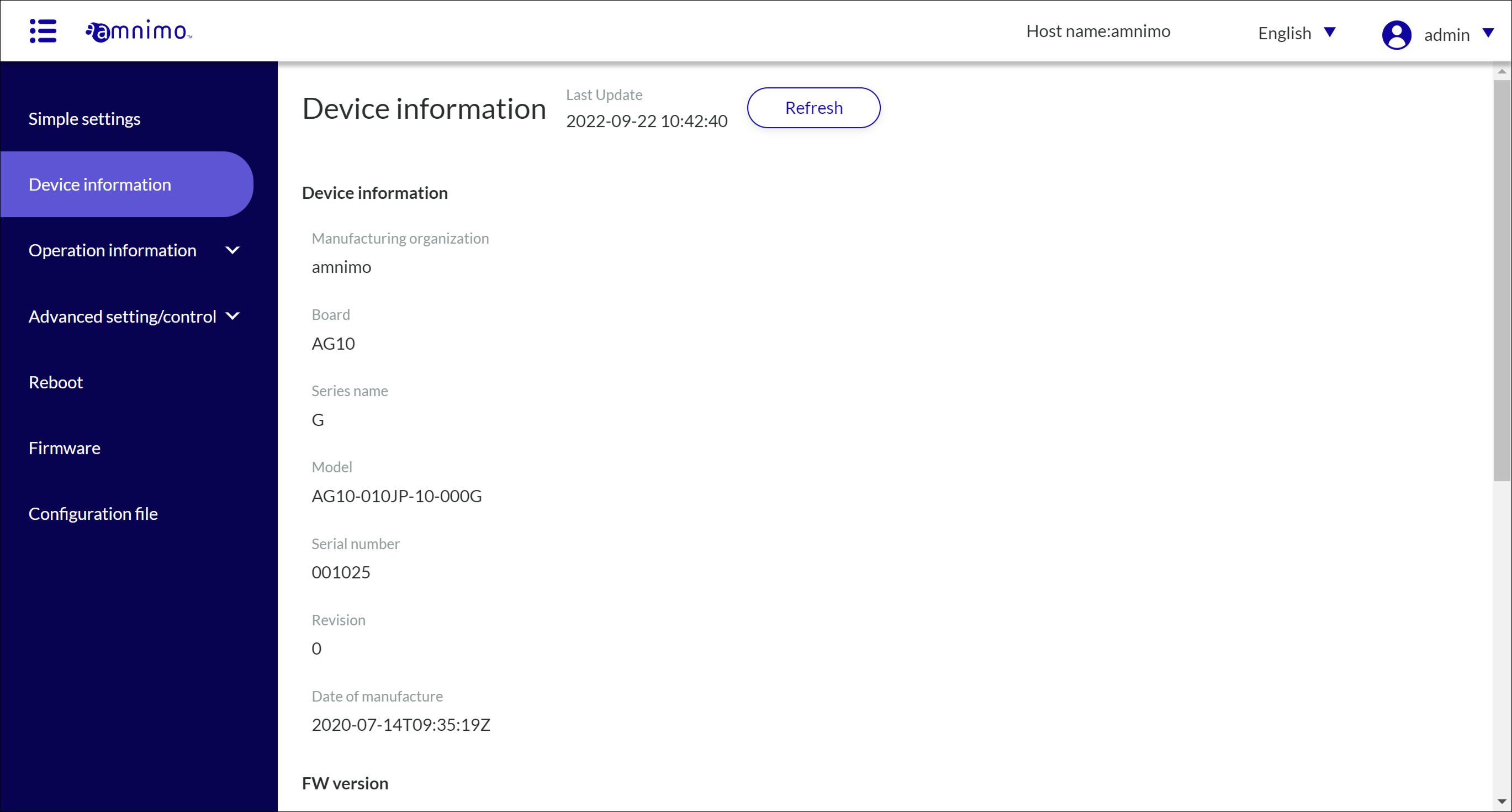 Notes
In this explanation, Windows 10 is used.
In this explanation, the IP address on the PC side is changed to "192.168.0.10" according to the IP address ("192.168.0.254") of the amnimo Compact Router (AC10).
Procedure
1. On [ Windows の設定 ], click [ Network and Internet ].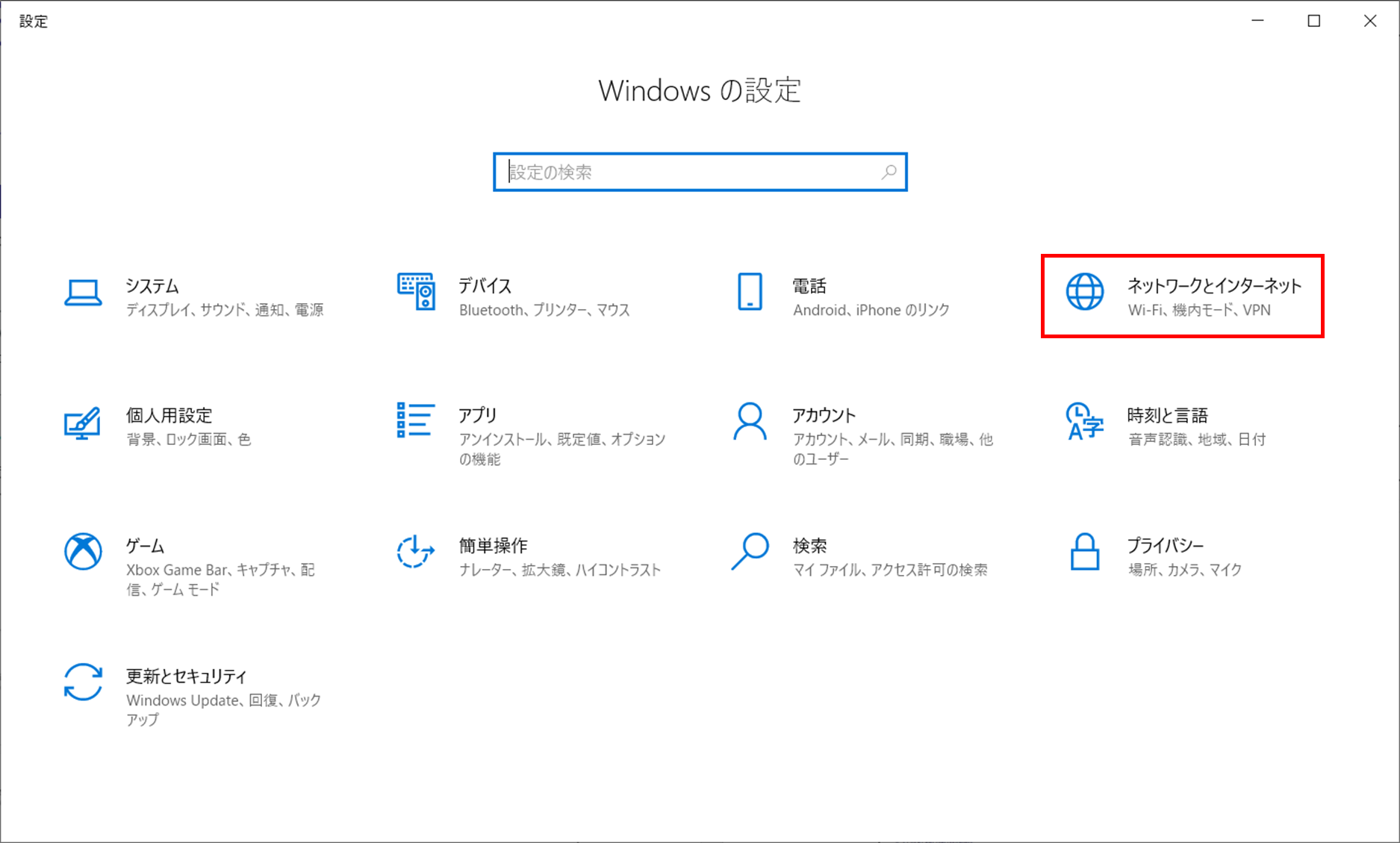 2. Click [ Network and Sharing Center ].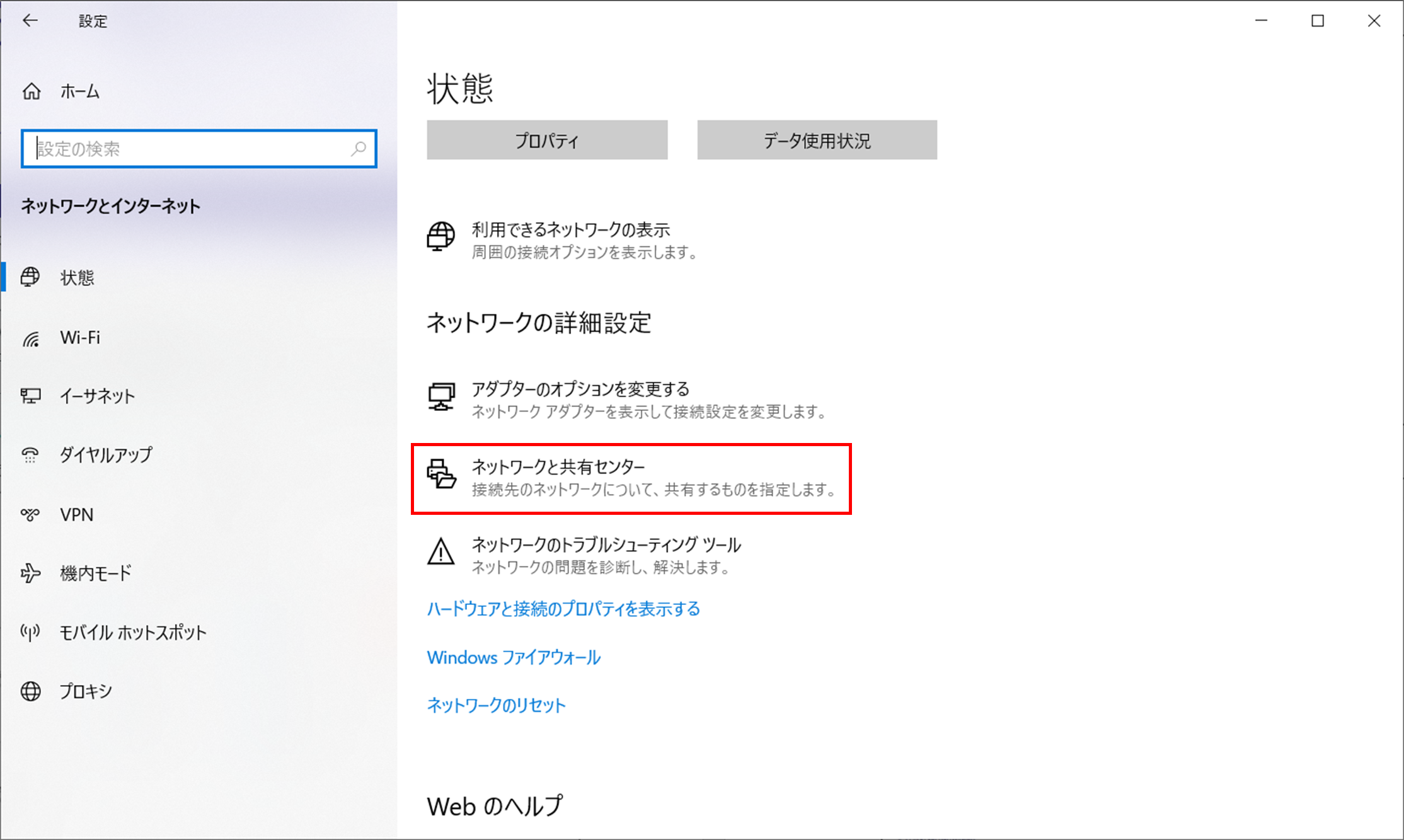 3. Click [ Change adapter settings ].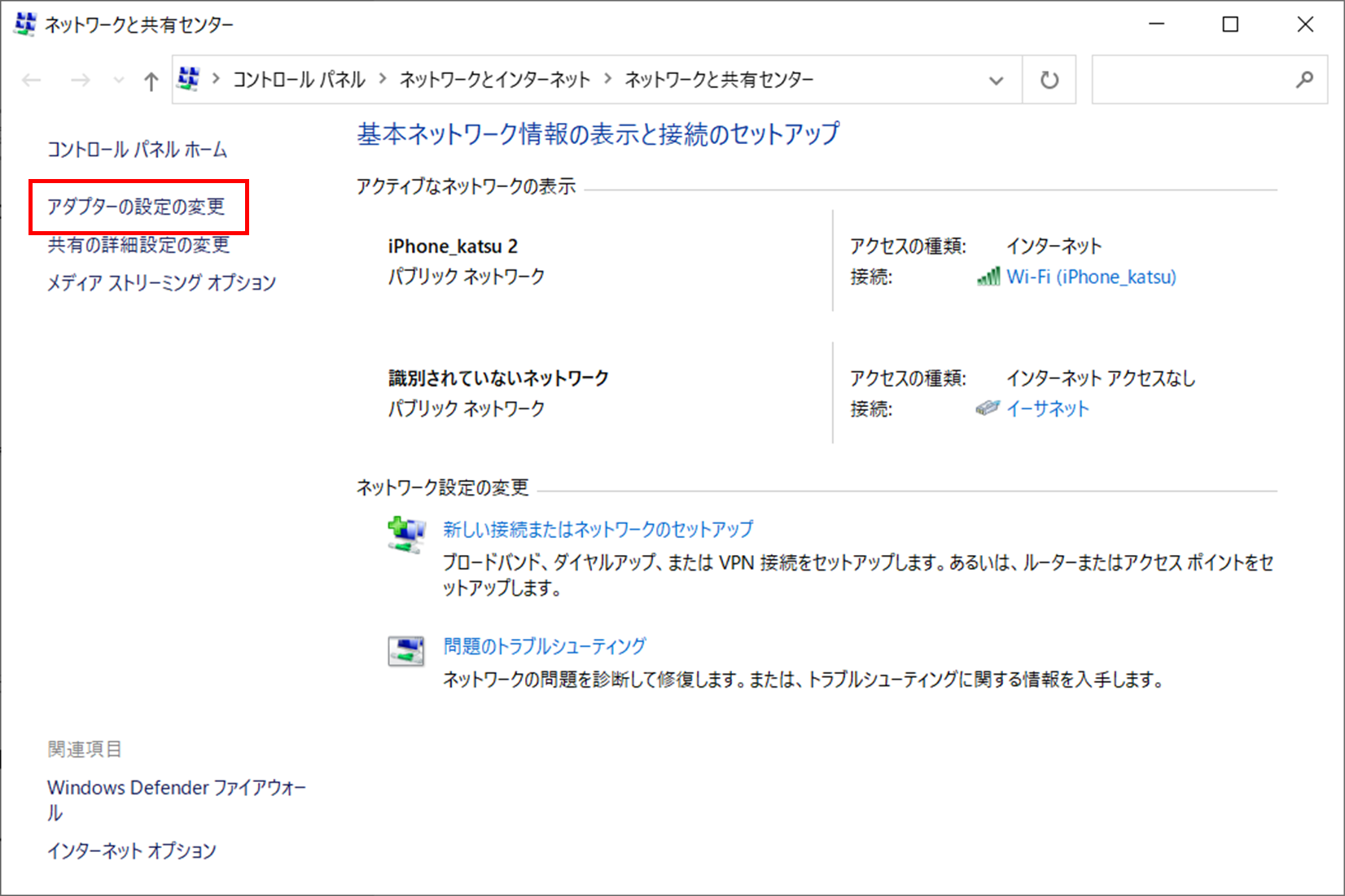 4. Right-click [ Ethernet ], and select [ Properties ] from the displayed menu.

5. Select "Internet Protcol Version 4(TCP/IPv4)", and click [ Properties ].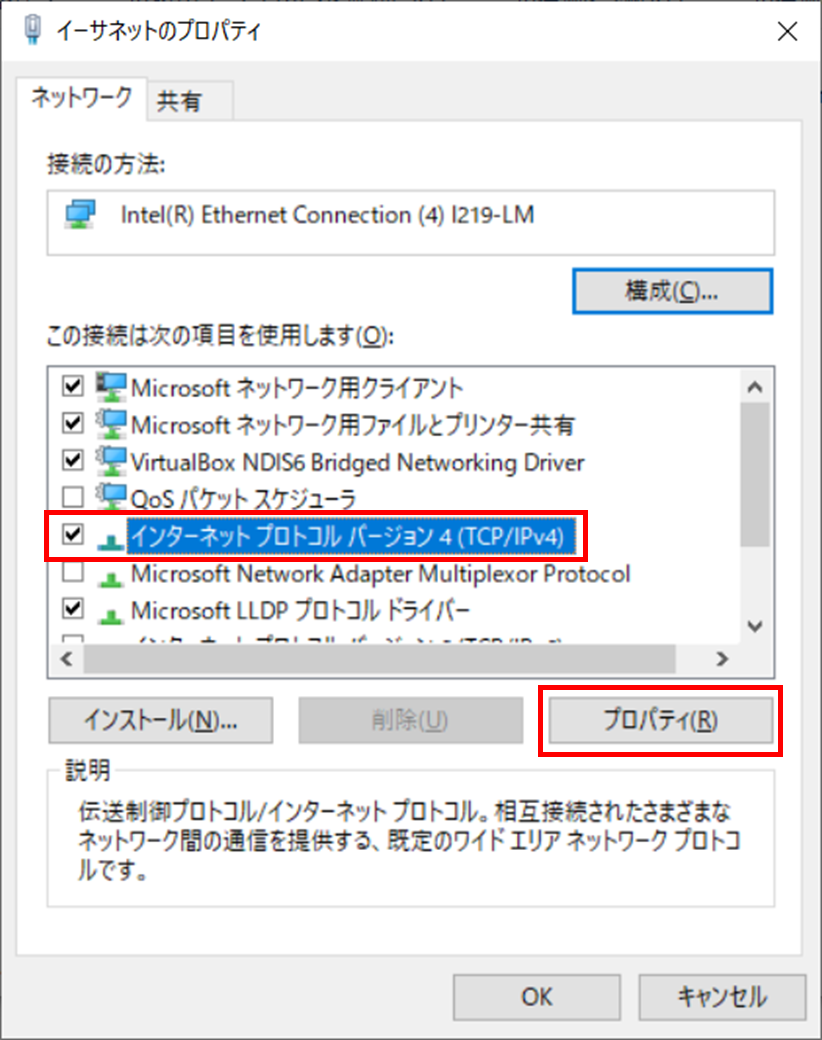 6. Specify the IP address as shown in the figure.
After entering the IP address, if you click the field of subnet mask, "255.255.255.0" will be automatically set. Click [ OK ] without changing anything, and close the window.